Finding a mindful moment can be as simple as putting away any distractions and really enjoying that cup of tea. It's a new meditation you can find in our two new in-language programs: Arabic and Dari.
We sat down with one of the project's Dari translators, voice artists and Community Hub member,

Naseema Alizada

. Afghanistan-born, she is now a proud Australian citizen and mother of four.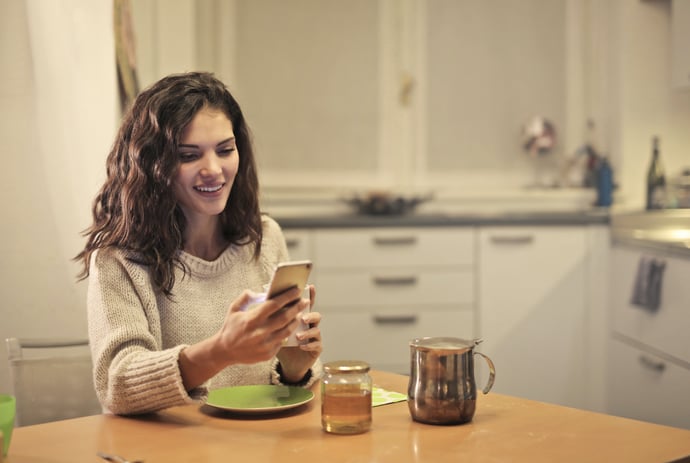 Tell us a bit about yourself...
My name is Naseema Alizada, I'm 35 years old and an Australian citizen, and my background is Afghan. I came to Australia in June 2008. I enjoy going out and shopping with friends, learning new things and spending time with my family.
Is there anything about your background/culture you would like to share?
My background is Afghan and I'm Muslim. One thing I want to share about being Muslim is that we have an amazing meditation practice in our religion. We pray five times during the day and night - I find it helps us to practise mindfulness and I found it to be the best form of meditation for myself.

What is the best thing about being a parent?
I have four beautiful kids aged four, six, nine and eleven. It's amazing to be a mother. I think the best thing about being a parent is to give love to kids and get love back from them.
As we know it's amazing to have kids but at the same time it's a very big responsibility, lots of caring and lots of thinking and sometimes we forget about ourselves.
How did you first hear about the community hub, and what role does it play in your daily life?
I heard about the Community Hub at Dandenong South Primary School from a child health nurse and my friends. The Community Hub helped me to learn more about school and Australian culture which I found really helpful.
I've been a hub member for about 10 years now. I've had some jobs at the Community Hub as well, such as translating an English class and citizenship class, child minding, interpreting and encouraging new people to join and get the most out of the assistance available from the Community Hub.
What did you know about mindfulness and meditation before taking part in this project?

I didn't know much about mindfulness before working on the project. Since I started this project I was able to learn more and I realised how important mindfulness is to practise in our daily lives.
How does meditation help support your wellbeing?
Meditation helps me to think about myself more and by doing meditations I can restart my day with more energy, feeling more relaxed and I'm better able to manage everything than before. Mindfulness changed my life and has made me a happier person.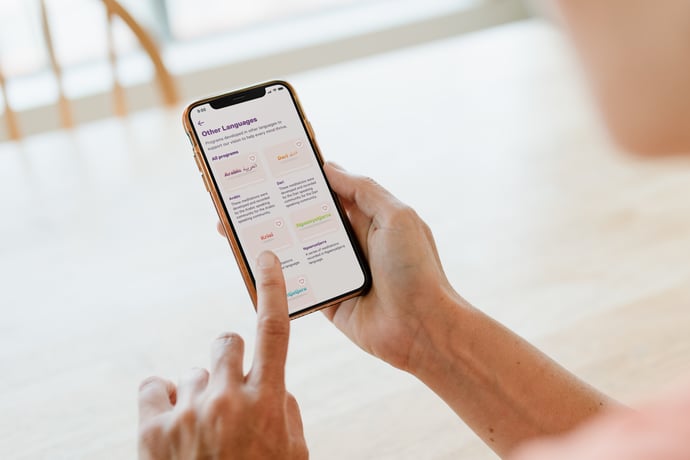 What role did you play in developing these meditations?
I worked really hard on these meditations. I helped design the meditations with my fellow hub members, and I also translated all of the meditations into Dari and recorded the meditations in the recording studio with Smiling Mind. This project was a big challenge for me, especially during the lockdown. I'm a busy mum with four kids, three at school and a little one at home, so I had to make sure I was taking care of my family and children before making some time available for myself to work on translating - I want to especially say a big thank you to my best friend Banin for helping me with some of the trickier translations.
After many busy months of working on the project I feel we developed a really great program! I'm very proud of myself for doing this beautiful work with Smiling Mind for the Afghan and Dari-speaking community.
How do you think these meditations will support others?

I think practicing mindfulness through meditation is a great thing for everyone. Personally, it supports me a lot with my own well-being - a happy mother can make the rest of the family happy and well! I encourage everyone in my community to take their mental health seriously and practice mindfulness as much as possible so everyone can have a happy and healthy mind.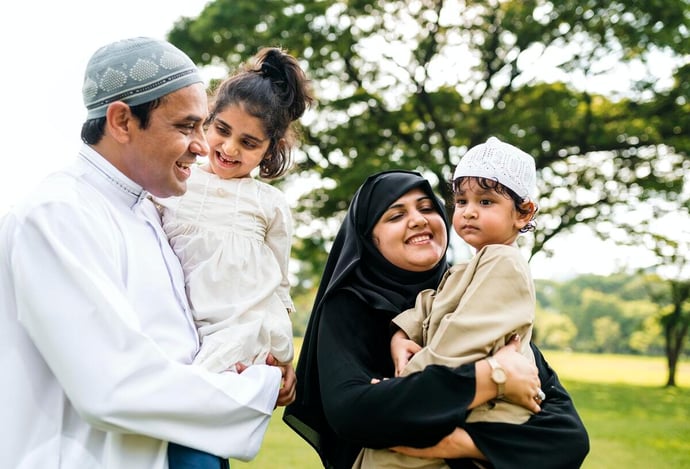 Which meditations would you recommend to others?
All the meditations are great! My recommended meditation from the program is Mindfully Drinking Tea. In Afghan culture, drinking tea is a traditional pastime and activity - any time we visit family or friends we drink tea together, even at home by ourselves or when all family are together we enjoy drinking tea. By drinking tea mindfully while listening to the meditation, it is easy and helpful to practise mindfulness together.
To learn more about this program you can download the Dari Meditation Resource HERE. You can find these meditations in the Smiling Mind App under All Programs > Other Languages