School Principal and Smiling Mind Spaces recipient, Michelle Moore tells us how she is preparing for the school year ahead.
Name: Michelle Moore
Role: Principal
School: St Joseph's Primary School, Malvern, Victoria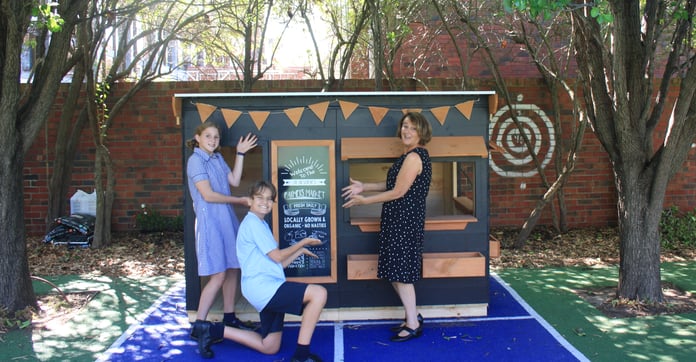 Introduce yourself and your school
My name is Michelle Moore and I am principal of St Joseph's Primary School in Malvern, Victoria.

2022 will be my 5th year as principal of this beautiful school and I am so lucky to be working here within such a supportive and inclusive community. We have approximately 165 students from Prep to Year 6; they are an exceptional group of children to work with and they bring me joy each day! I work with dedicated and incredibly skilled staff and our parents value and support our work with their children - what more could I ask for?
What are you hoping 2022 brings to your school community?
As we enter the third year of the pandemic, we know that there will be challenges along the way that affect our school community. As with all schools, we have risen to the challenges of covid and remote learning during the past two years and we will continue to do so.
There are things that are simply out of our control; what we can do is provide predictability and security for our children, which is so important for their wellbeing, and to build opportunities for our parents to engage with school life despite covid restrictions.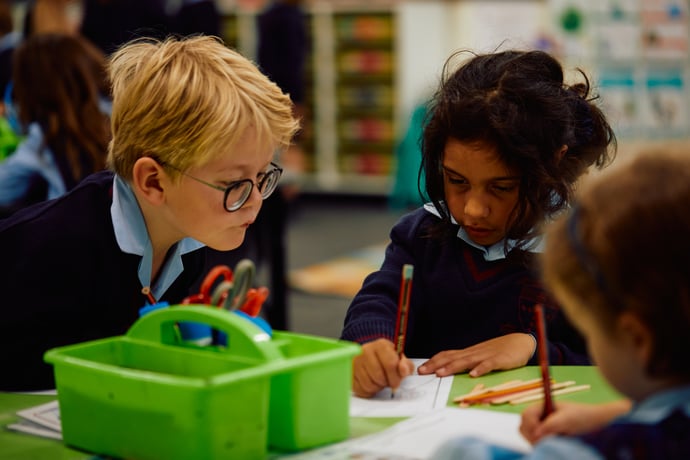 I truly believe that there has to be 'moments of joy' sprinkled throughout each school day, whether this is in learning, play or coming together as a school community.
My hope is that whatever comes our way this year, our students experience joy in their learning, their relationships with others and a deep sense of belonging to our school. Student wellbeing and excelling in learning is our priority as we begin the 2022 school year.
How are you supporting your mind in 2022?
I absolutely love reading educational research! However, this year I'm really keen to re-discover the joy of reading fiction and my starting point is the Booker Prize shortlists from the past few years and also the work of Haruki Murakami, who has been recommended by my Japanese speaking daughters; I'm excited to get into it!
I also need to exercise more and my aim is to swim regularly- something I've never done before. Coming from the north of England (Liverpool) my experience of swimming is limited (to say the least) so I really need to learn how to swim properly! I'm sure physical and 'cognitive' exercise will support my mind!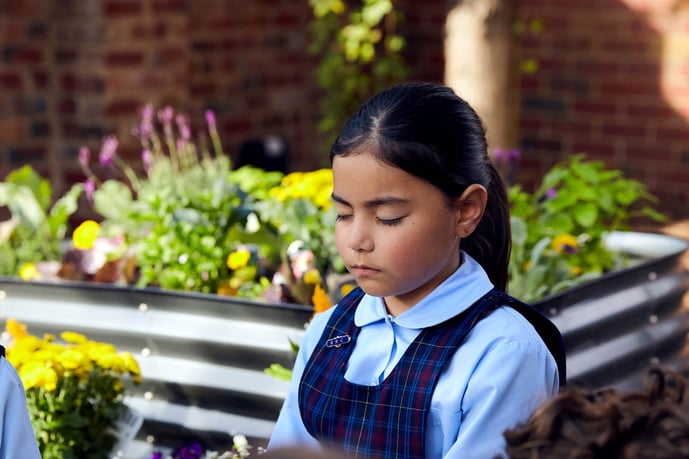 How has the Smiling Mind Space been for your school?
The outdoor space created by Smiling Mind and Dulux was an instant hit with students and staff- they love it out there! The furniture, plants, mural and colours are so simple, yet they transformed an underused area into a space where teachers want to take their students. We've even had a few staff meetings out there! The space was a real bonus when students returned from remote learning as it quickly became a much sought after outdoor classroom!
How do you think it will keep supporting your school community in 2022?
In early 2021, we felt very fortunate to have the outdoor space revamped for our students, but little did we know that it would become such an important part of our covid safety plan. We have applied for a government grant for a large sail shade out there and it will be used regularly for lessons.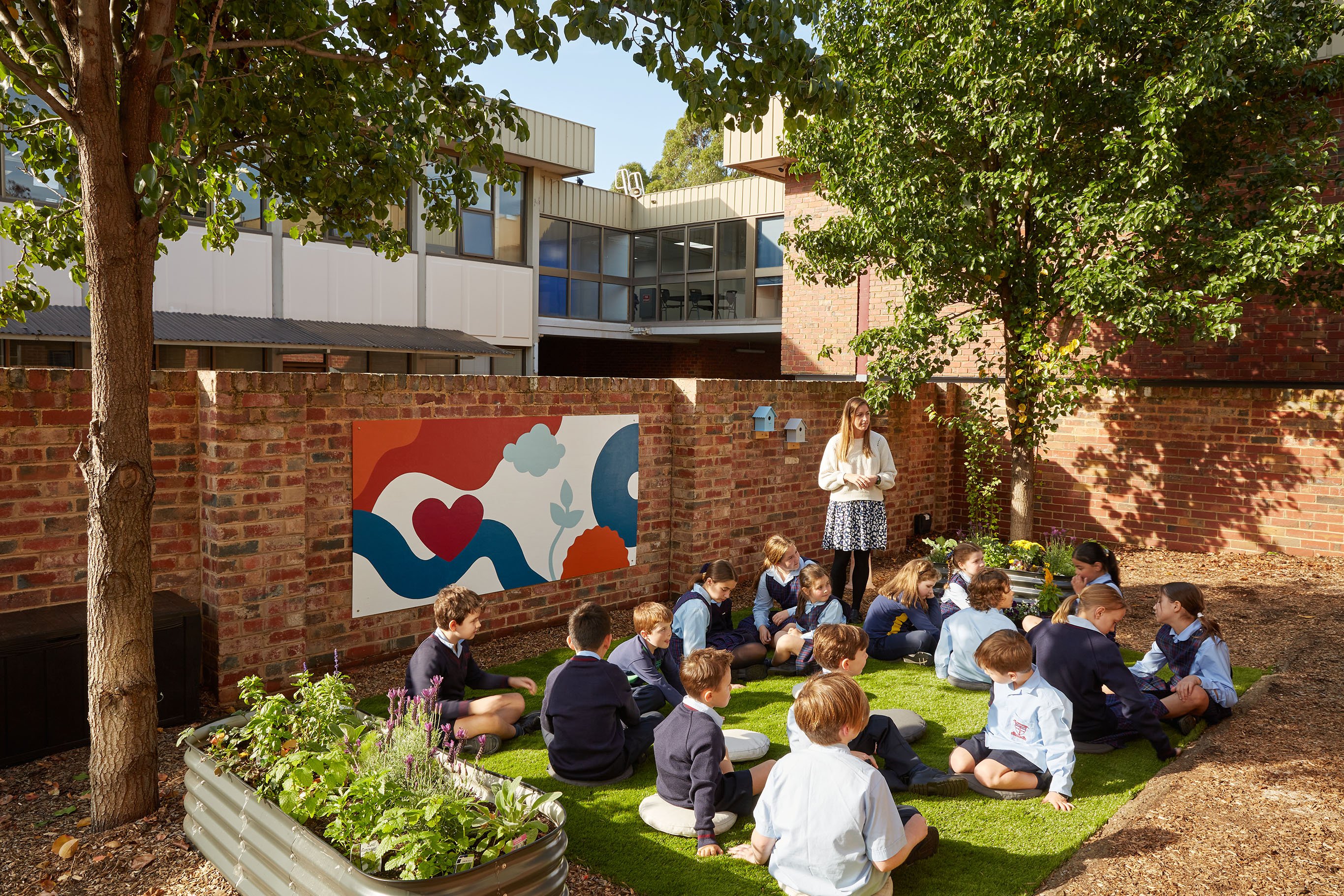 So the space has really become a really important asset in keeping our students and staff safe with an outdoor learning area. We will also be running our lunchtime 'Quiet Club' in the garden, which, as it is a mix of all age groups, cannot be held indoors this term. The beautiful weather, the sensory plants and the comfortable seating will make it a perfect spot for quiet time, which is so important for student wellbeing.
Find out more about how Smiling Mind Education can support your school this year.