Mental health in the workplace is increasingly becoming a topic that can't be ignored. Creating an environment where employees can thrive and achieve makes good sense, but where do you start? The good news is a lot of it leverages the skills already in your leader's toolkit.
Why wellbeing at work?
There is growing awareness of the importance of wellbeing in the workplace, with 93% of full-time workers in Australia reportedly experiencing at least one symptom of poor mental health. Employees are fleeing from toxic work environments as they suffer from anxiety, depression and burnout. If we want our people to be engaged and working to the best of their abilities, then fostering a culture that goes beyond the absence of mental illness and focuses on mental wellness is needed.
The individual and organisational benefits derived from focusing on wellbeing are compelling. The research shows us that organisational health is associated with better service delivery and stronger financial performance, typically 2.2 times above average.* Employees who are 'thriving' demonstrated 16% better overall performance (as reported by their managers) and 125% less burnout (self-reported) than their peers. They were 32% more committed to the organisation and 46% more satisfied with their jobs.**
According to the World Health Organisation, mental wellness is 'state of well-being in which every individual realises his or her own potential, can cope with the normal stresses of life, can work productively and fruitfully, and is able to make a contribution to her or his community'. There is no silver bullet and yes, it takes more than one wellbeing program. What is clear, is the importance of your role as leader.

How to create a positive wellbeing culture?
You, as leaders, are key to creating these workplaces. Here are some quick tips to help you do this:
Understand the why and the what. Be able to clearly articulate the benefits of fostering a thriving culture for mental health and wellbeing, at the individual and team level. Remember that a strategic focus on wellbeing is not a 'nice to have'; it is an imperative for sustained engagement and achievement. Also knowing what a thriving culture is, understanding how workplace stress and psychosocial hazards influence it and the interventions available will help you to manage this within your team.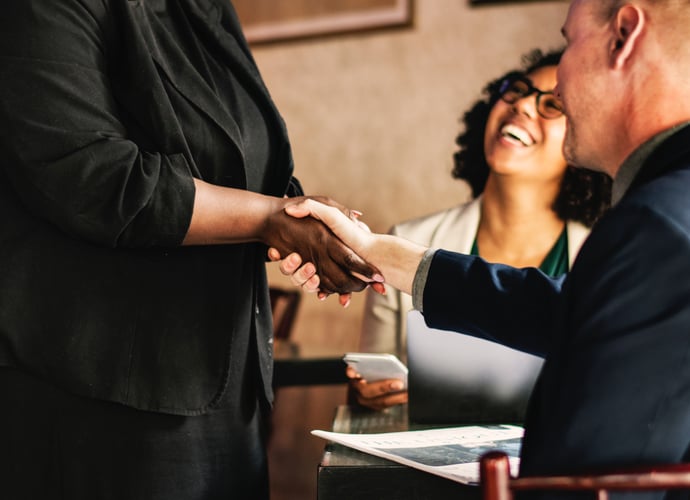 Lead by example. All leadership begins with self-leadership. You cannot be expected to be calm and composed for your direct reports when you are feeling just as overwhelmed, anxious, or ungrounded. At the same time, you are human and have the same fears, worries and insecurities as everyone else. The first step is to look after your own wellbeing. The second step is to be intentional about the leadership shadow you are casting.
Consider what you are saying about wellbeing at work and if this is aligned to how you are acting, what you are prioritising and measuring or rewarding.
Take the time to understand where your people are and what they need. Mental wellness is a continuum from crisis, struggling, surviving, through to thriving. You can gauge where your direct reports are by having open and honest conversations with them. By doing so, you can determine how best to support them to build awareness and skills, access internal resources and create habits so that they cannot just 'survive' but 'thrive'.

And remember, each person is unique and any intervention you develop will be too.


Foster positive relationships in the workplace. Relationships are one of the strongest predictors of our mental and physical health, so it is imperative to focus effort here. Practical ways you can do this include promoting peer to peer connections, connecting socially with your team, and encouraging the development of a community at work where people to support each other beyond work tasks.


Build psychological flexibility. This refers to the ability to unhook from unhelpful thinking and to get less 'fused' with our thoughts and emotions. In turn it leads to greater adaptability to challenging situations that inevitably arise in the workplace. We are better able to observe and choose how we respond rather than reacting in the moment. Mindfulness activities can help with this.


Manage workplace stressors to the best of your ability. While some workplace stress is normal, having employees who are regularly stressed is neither optimal nor sustainable. Pulse check where your people are through observation, casual check-ins, and more formal conversations, if necessary. Monitor task demands and other psychosocial hazards (e.g. role clarity, job control, support, change) to identify and manage potential sources of over-stress.


Build trust within your team. Being honest and transparent with your people about wellbeing at work will lead to higher levels of trust. In turn, higher levels of trust help to empower employees, make them feel valued and less stigmatised if they need to confide in you or others. And remember, being appropriately and genuinely vulnerable about what is happening for you helps to build trust with your people.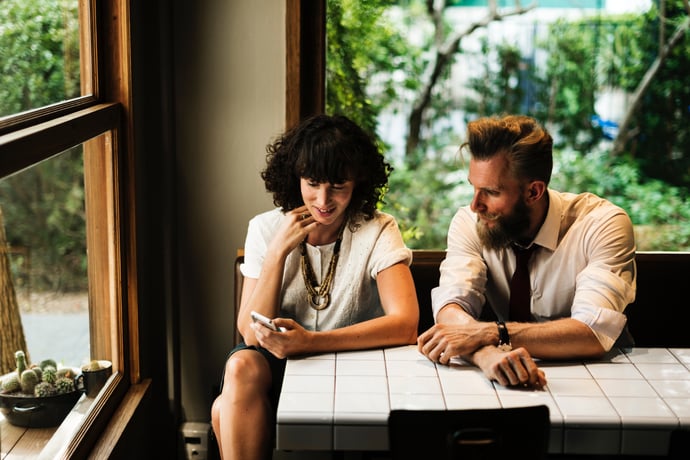 Take the first step towards building a thriving team culture.
We've developed a new workshop series for leaders on Creating a Thriving Culture. These workshops are informative, experiential, and practical.
See here to find out more!
*Keller & Price, 2011.
** Harvard Business Review, 2012.