Welcome to the Smiling Mind app, we are thrilled to have you! By downloading the app you've already taken the most important step towards supporting your mental good health. This blog post should help you with navigating the app and knowing where to start.
Where do I start?
Depending on who you are, and what your meditation journey has looked like so far, this is going to vary a little, but we want to make it as simple as possible for those of you just getting started!
There are 2 programs that can get you on the right track. First up under the 'Adults' section of the 'Explore' tab you will find a program called 'An Intro to Mindfulness'. Here you will find 6 short sessions that begin to teach you about the practice of Mindfulness, and even get you started with some simple meditations. Up next is the 'Mindfulness Foundations' where you can find a whopping 42 meditations and activities that will give you a great, fully rounded introduction to mindfulness practices!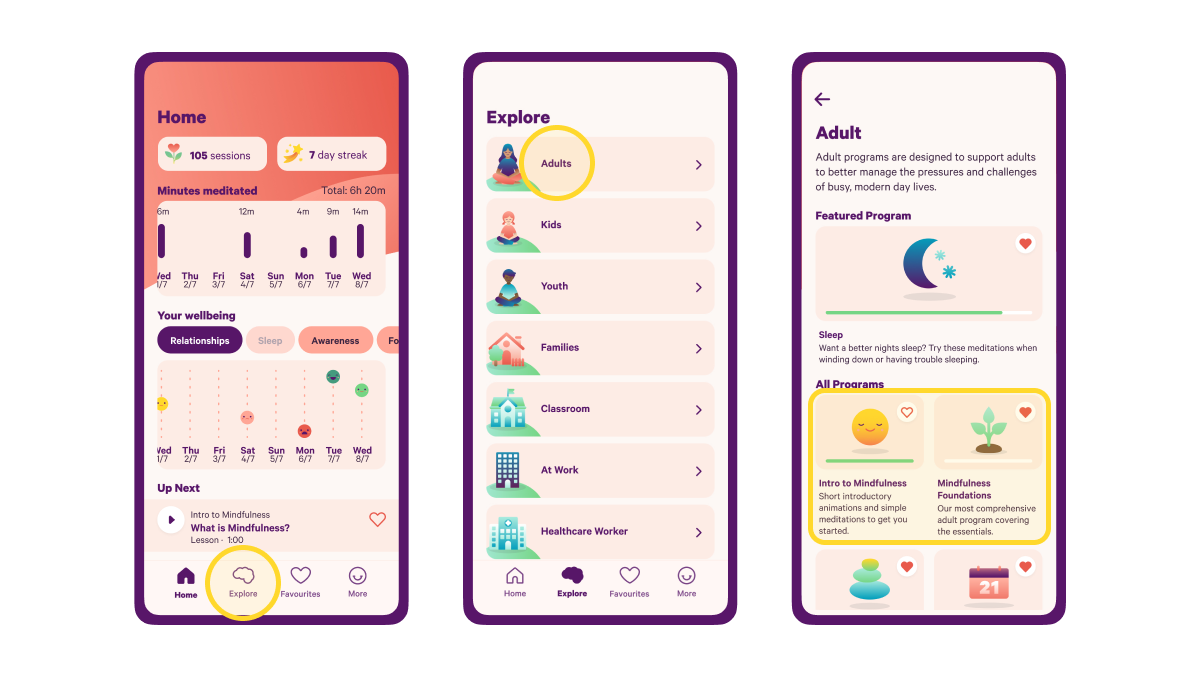 Which meditation should I do next?
On the Home screen we will show you the next meditation in your current program. To make things even easier, you can also quickly access your 'Last Played' session if you enjoyed it!
What's all this on the home screen?
Up top of the Home screen are some quick stats to help you going on your mindfulness journey. You can see how many sessions you have completed and how many days in a row you've meditated. This can be a great way to turn mindfulness into a habit, watch that streak number continue to grow!
The graph below shows how many minutes you've mediated for each day over the last 30 days (just scroll back to see more!).
Under it is a visualisation of your wellbeing check ins over the past 30 days. Every time you answer a wellbeing check in question before a meditation it corresponds to one of those life areas like Relationships, Sleep, Awareness, Focus, Responding and Stress. Use this graph to help understand how practicing mindfulness has improved these areas of your life over time.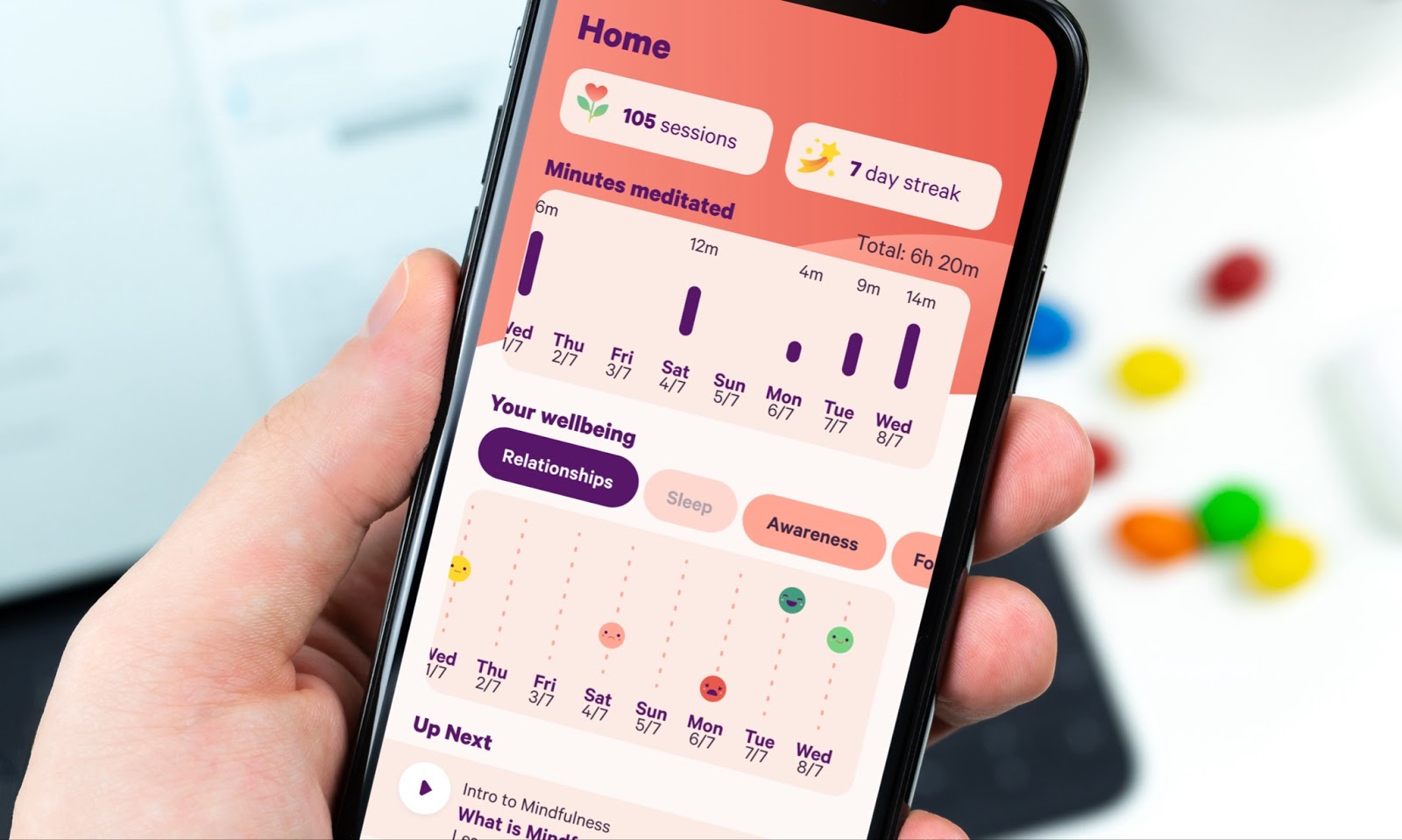 What if I really enjoyed a meditation, can I save it for later?
Yes, simply click on the heart icon next to the meditation or on the audio screen to add it to your Favourites tab. You can do the same for any programs you've really enjoyed. Just tap the heart icon on the program and revisit it any time!