What can I do with the Smiling Mind App?
Put simply, we are here to help you meditate. Meditation is a way of practising mindfulness and a steady meditation practice is one of the best ways to help us develop mindfulness in our daily life.
Where do I start?
Depending on who you are, and what your meditation journey has looked like so far, this is going to vary a little, but we want to make it as simple as possible for those of you just getting started!
There are 2 programs that can get you on the right track. Under 'Adult Programs' in the 'App Programs' section of the 'My Programs' tab you will find a program called 'An Intro to Mindfulness'. Here you will find 6 short sessions that begin to teach you about the practice of Mindfulness, and even get you started with some simple meditations. Up next is the 'Mindfulness Foundations' where you can find a whopping 42 meditations and activities that will give you a great introduction to mindfulness!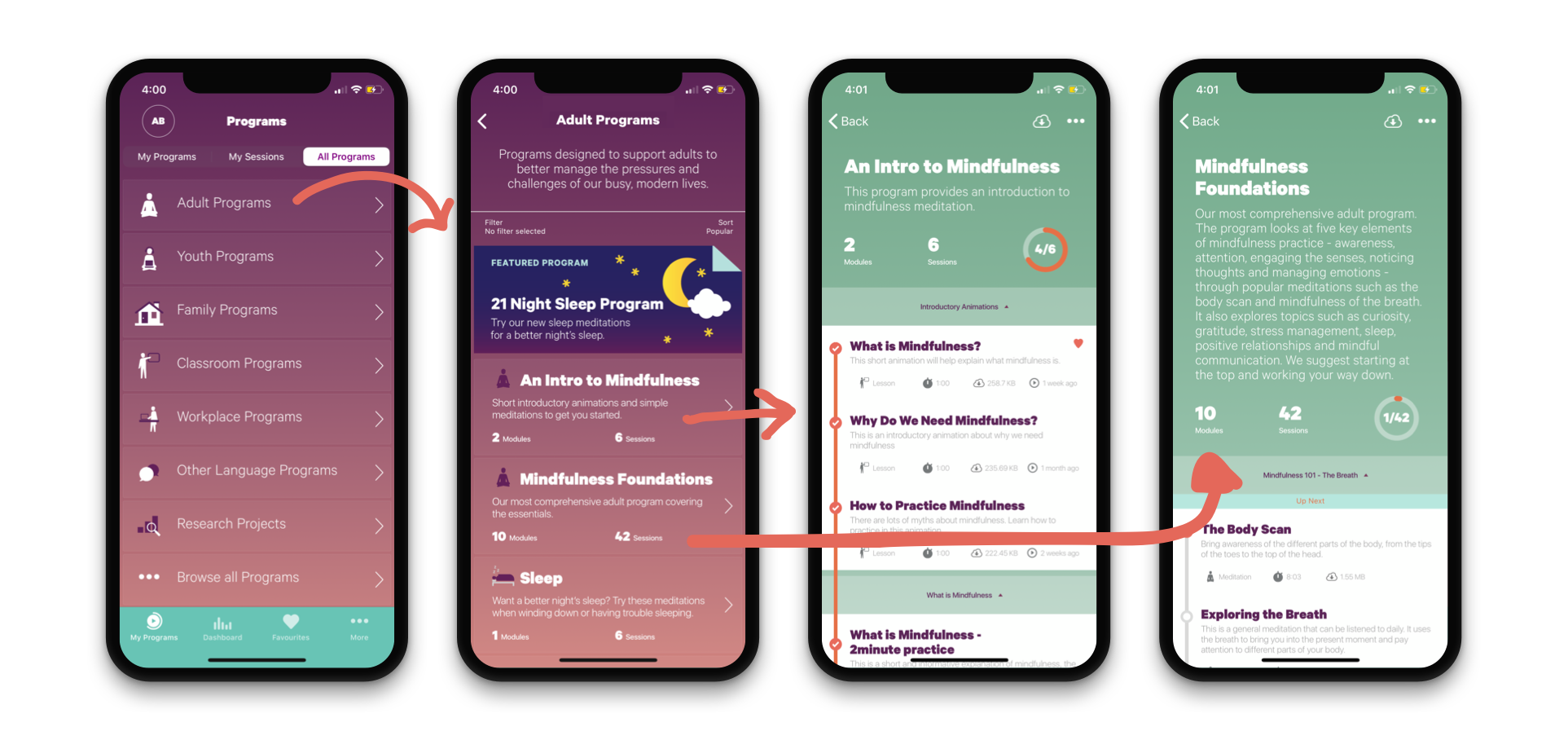 Which meditation should I do next?
Once you begin a program, we will show you the next meditation on the 'Dashboard' just under the words 'Up Next'. To make things even easier, on the 'Dashboard' you can quickly access your 'Last Played' session and the currently 'Trending' session.
What's the graph thing?
On the 'Dashboard' we show you some quick facts to help you understand what your meditation journey has been like so far. You can view:
How many sessions you have completed in the app
How many minutes you have meditated in the app
How many days in row you have meditated for
Using the graph you can also see over the last week how many minutes you have meditated for per day (the white bars), and you can see how your 'Mood' has tracked. The mood line uses the information you put in before and after each meditation on how happy, content, and alert you are.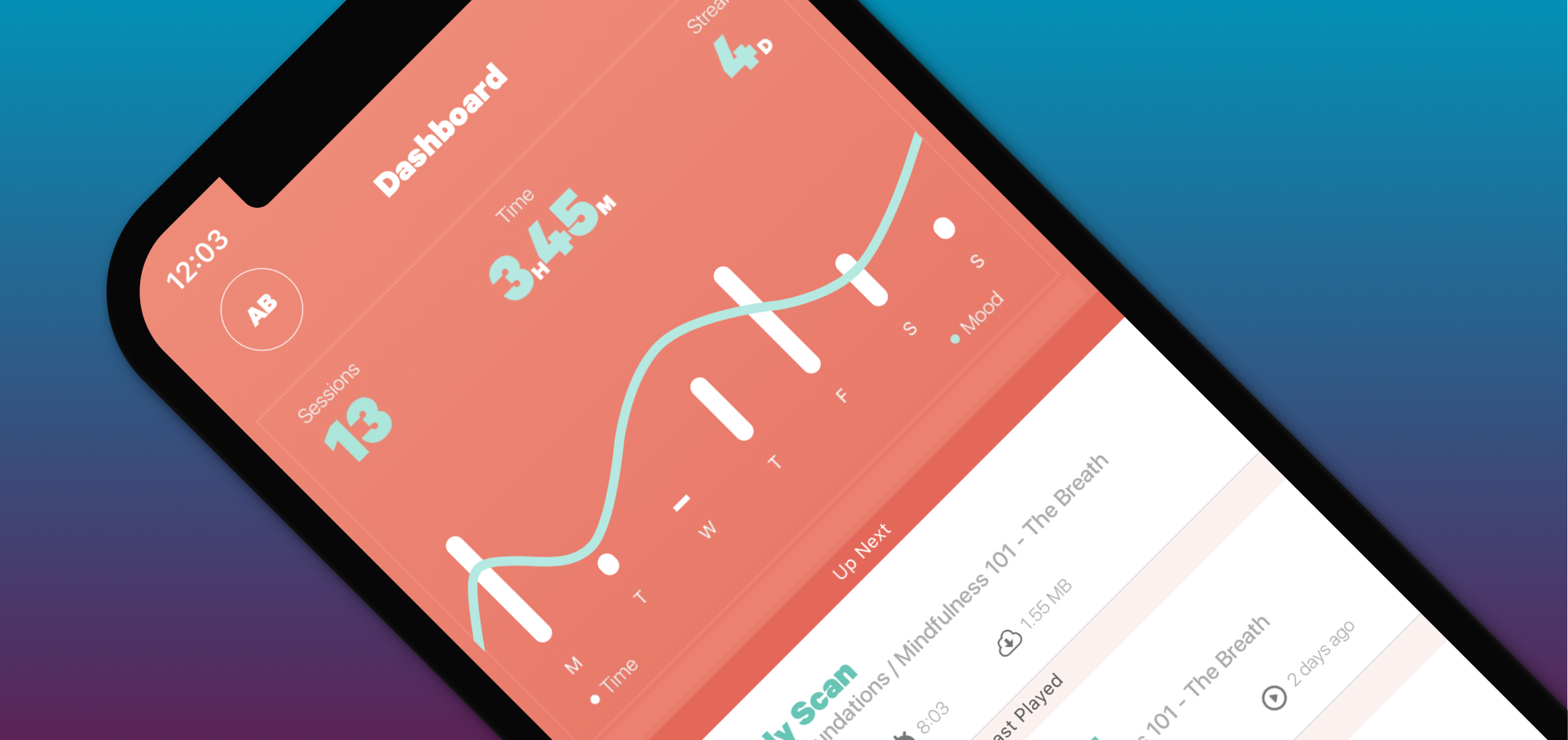 Can I download a meditation for when I'm offline?
Yes! You sure can. You can download whole programs or a single meditation by clicking on the small cloud icon with a down arrow in the top right hand corner of the Program or Meditation page in the app.
What if I really love a meditation, can I save it?
Yes, simply click on the heart icon in the top right hand corner of a meditation screen to 'Favourite' the session. Then, you can visit the 'Favourites' tab in your app to revisit your most loved meditations!